Orland Park Chiropractor
"Three different orthopedic surgeons told me I had no other choice besides surgery and the prognosis was not very good at all," states Dr. Eric Miller. Luckily, my parents were familiar with chiropractic!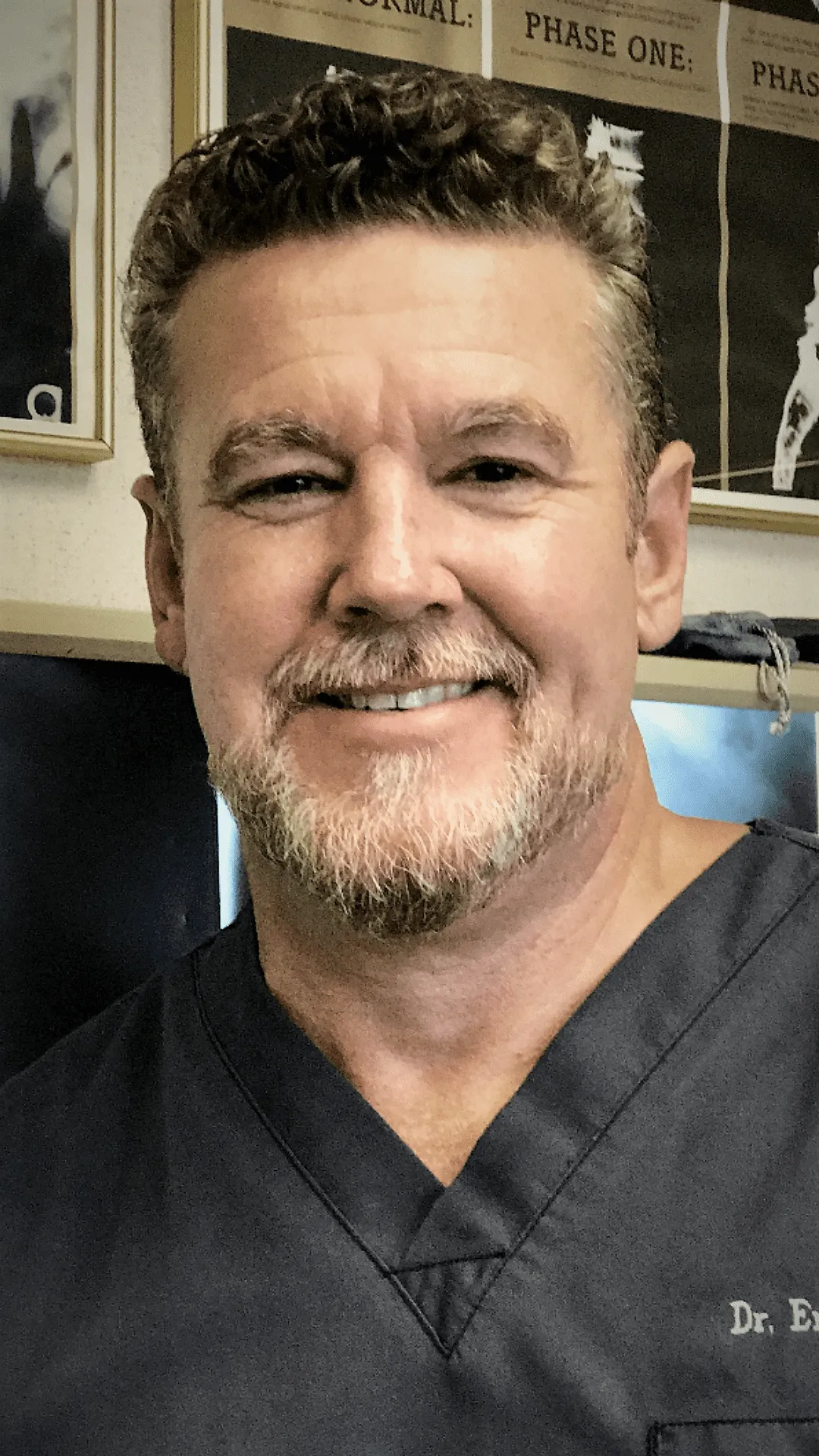 "After suffering a sports-related injury that left me with a compression fracture in my spine at the age of nineteen, I was left feeling as if there was really no hope for living a normal life. I had to walk with a cane to classes and relied on Vicodin for pain relief. Even the surgeons told me that after surgery I would not be able to function normally and would have to find an occupation where I could sit behind a desk. Thankfully, I sought the opinion of my father's chiropractic physician.
"He told me that I was already healing normally and that there was no need for surgery. The body was healing like it should and in a short time, treatment would return my health back to pre-injury status. Three months after that, I was able to work out at the gym and could even run again.
"It was that experience that really led me down the path to becoming a chiropractic physician," admits Dr. Miller. I had worked in a V.A. hospital while going through undergrad and was interested in becoming a physician, but I had not made my decision where to specialize. After suffering my own back injury and regaining my health in less than four months after being told I would suffer for the rest of my life, my decision was made.
"I saw people getting better and the energy in the office was so different than what I was accustomed to in the hospital setting. I knew that chiropractic was for me!"
Education
Dr. Eric Miller began his pre-chiropractic curriculum at EIU where he majored in Human Biology and minored in Psychology. He was a member of the Beta Beta Beta Biological Honor Society as well as the Pre-Med National Honor Society.
After completing his study there, he was accepted to the prestigious National College of Chiropractic in Lombard, Illinois. During his time there, Dr. Miller developed an affinity towards spinal biomechanics, human physiology, x-ray diagnosis and chiropractic adjusting techniques. He graduated fourth in his class in August of 1991 and became state licensed in both Texas and Illinois. The Crestwood Chiro-Med location was opened in 1992.
We have highly specialized training and use state-of-the-art diagnostic equipment
The doctors of Chiro-Med have highly specialized training and state-of-the-art diagnostic equipment utilized to provide an accurate diagnosis and implement a quicker, more effective personalized treatment program. We use treatments to help relieve discomfort by restoring mobility and improving proper flow of nerve impulses which enable the body to function properly and aid in the healing process.
We specialize in the treatment of pain caused by irritation to the body's neurological and musculoskeletal systems. Physical therapy, rehabilitation, massage therapy, nutritional therapy and chiropractic manipulative techniques are the treatments of choice for most spinal-related conditions such as back pain, neck pain and headaches.
"Every patient is different and we want to make a tremendous impact on a person's health and wellness through an informative and interactive approach. We want our patients to succeed."
Outside the Office
Dr. Miller and his wife, Tammy have recently added another son, Bryson, to their already large family. Bryson is the youngest brother to 7 siblings: Tyler (9), Madison (11), Morgan (14), Brandon (15), Ricki (17), Chris (23) and Johnny (24).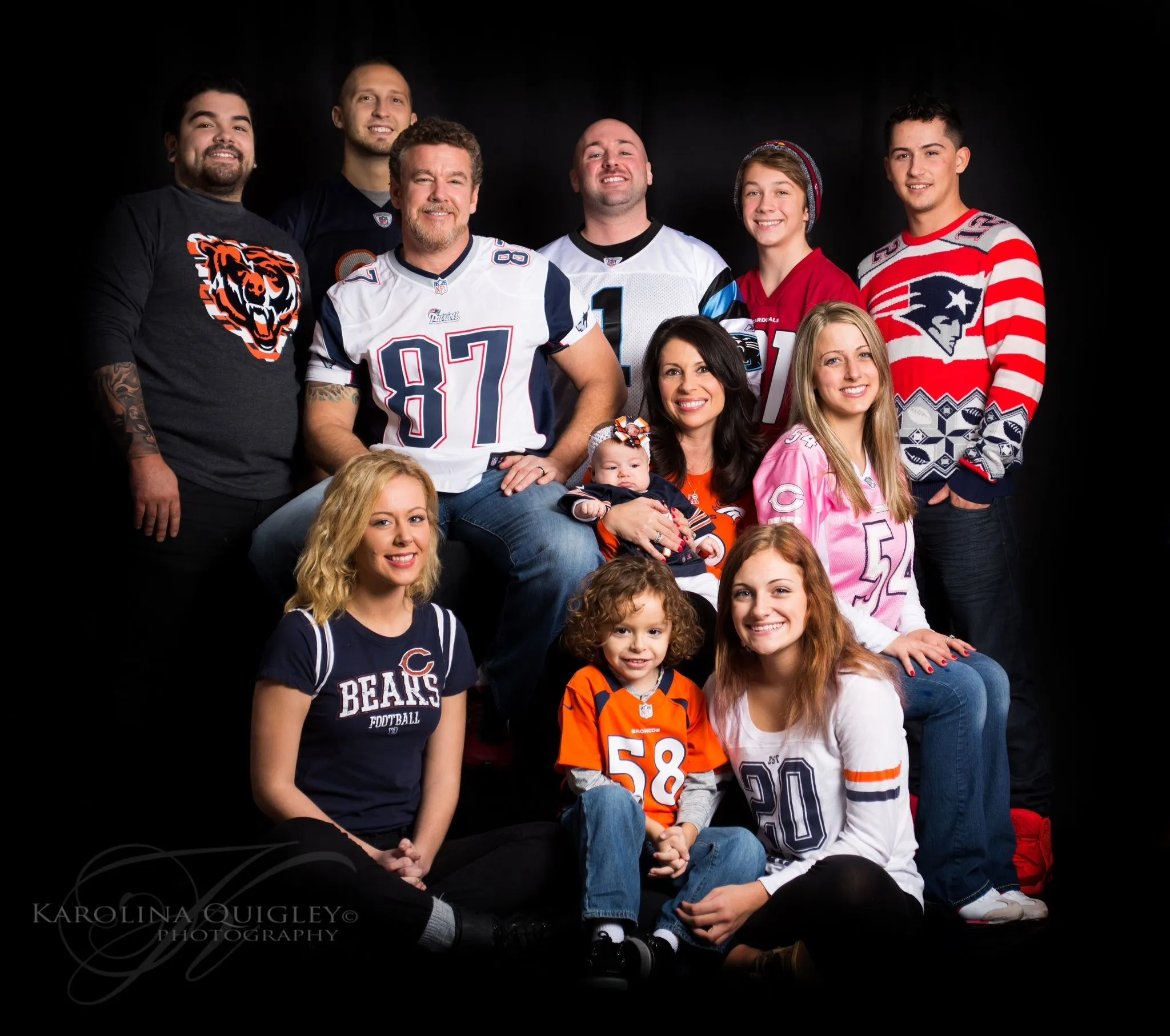 "The Brady Bunch has nothing on us! When we have spare time, we love to go to oceanfront destinations to enjoy deep-sea fishing, body surfing and snorkeling. We like to spend time on our weekends riding motorcycles when we aren't attending sporting events with the kids.
"I have treated over 16,000 people so far in my 19-year career. I could not have done this without chiropractic.
Chiropractic can be a fairly physical job. I need to be adjusted, work out and eat right to be able to meet my health related goals. Luckily, I have been blessed with a fantastic staff to that helps me to attain my goals every day. Who said I would have to have a sit down job for the rest of my life?
"Thank you much for visiting our site. I look forward to meeting you in person and hopefully being able to meet your healthcare needs. Give one of our offices a call, or email me using the link below and let's arrange a time for you to take your first steps toward better health."